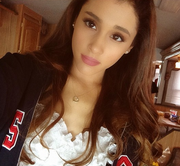 Mara Hayden es un personaje menor de la serie Lost Twin.
Mara tiene una hermana gemela: Teri (la protagonista) y parece que siempre tuvieron una buena relación. La noche en la que escaparon del orfanato, ella y Teri compraron una cámara e intento acomodarla pero no lo hizó y luego Teri lo intento, pero al darse vuelta, Mara fue secuestrada. Ella, obviamente, es igual a Teri, pero es posible que actualmente sea un poco más diferente a Teri, porque siempre que secuestran a alguien suele ser golpeado y no le dan de comer.
Ad blocker interference detected!
Wikia is a free-to-use site that makes money from advertising. We have a modified experience for viewers using ad blockers

Wikia is not accessible if you've made further modifications. Remove the custom ad blocker rule(s) and the page will load as expected.